About Us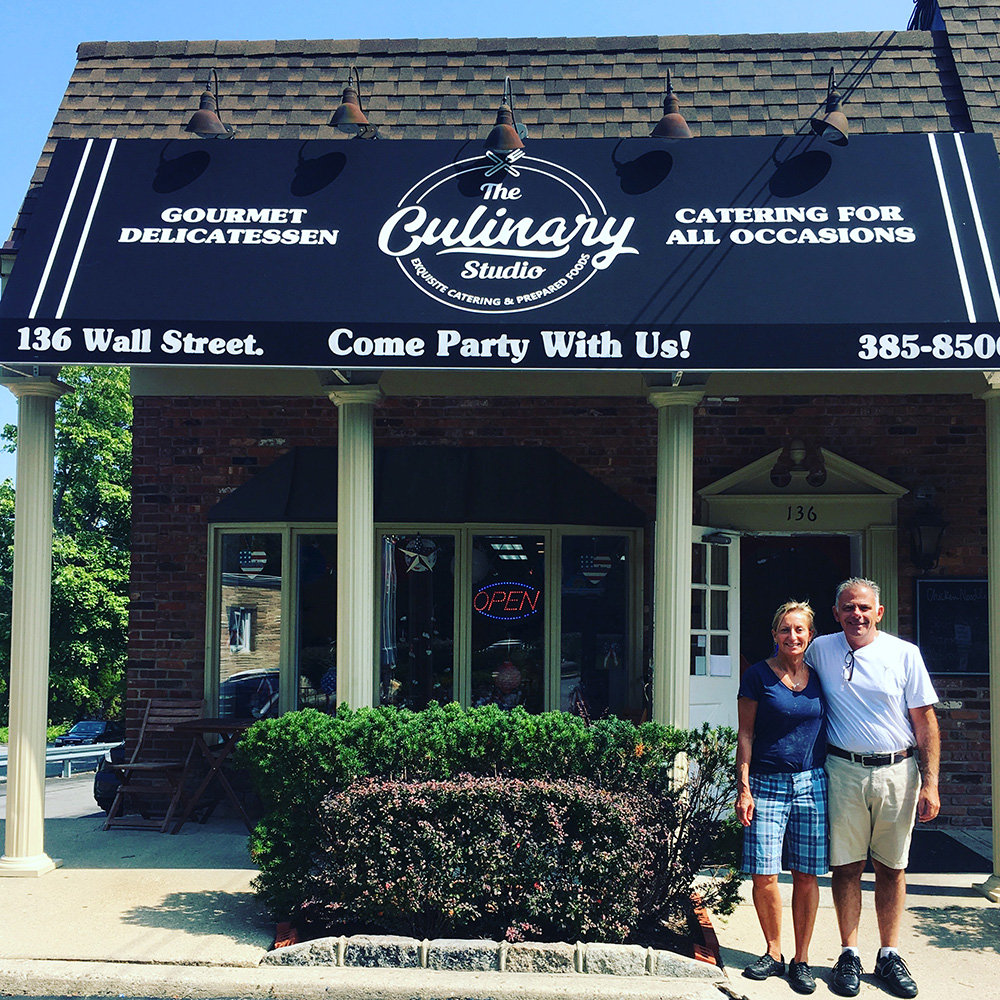 Mary Spoto
I grew up on Long Island and my first job, at 15, was in a local deli store, where I worked throughout high school. That's when my love for food preparation began. After graduation, I enrolled in Johnson & Wales Culinary School in the two year program. Following that I then worked as an AuPair and a waitress for a few years while trying to find a way to fulfill my dream of, one day, owning my own catering business.
Finally, I was hired by The Culinary Studio. The owner, Mike Minell took me under his wing and taught me everything I know today. Within two years, I was running the kitchen for him.
After twelve years, Mike was ready to sell the business. Around that time, I met my future husband, Justin, who was also in the food business.
We hit it off immediately, got married, pooled our resources and purchased The Culinary Studio from Mike. Today, Justin and I work in the store, everyday, preparing food for our customers and helping to make their events a success while making my dream a reality.
Justin Spoto
I grew up on Long Island and spent my summers fishing, surfing, and boating. When I was old enough to get a job, I was hired as a dish washer in a restaurant. I would find myself looking at the chefs, in amazement, at what they were doing. While learning all about the culinary world, I was sharpening my kitchen skills and paying my way through college.
After graduation, I worked on Wall Street for five years, but decided to make a career change and follow my passion for cooking. In 1992, I opened my own restaurant. Shortly after this, I met and married Mary. We made some changes in our lives and bought The Culinary Studio.