Long Island Catering Services
The Culinary Studio has been one of the most praised catering companies across Long Island and throughout New York City for over 30 years, working with only trusted and preferred vendors. As a full-service catering company in Long Island, NY, we offer tailor-made menus for any occasion; as your on-premise caterer, we guarantee an event that will be successful and memorable.
Available for a wide range of gatherings from weddings to showers to corporate events, owners Justin and Mary Spoto will be there for you every step of the way – from consultation to clean up. We work with our clients to create a culinary line-up that perfectly compliments their tastes and budget. We take every measure to make the entire process as pleasant and stress-free as possible.
Whether you are planning a summer barbeque, Thanksgiving dinner, a birthday party, or a family reunion, you can count on The Culinary Studio to deliver a breathtaking menu with first-class Long Island Catering services for your next occasion.
Whether you're planning a wedding reception, business conference, brunch with friends, a baby shower, or any other event, no gathering is too small or too large. We can meet your needs at any location and present to your guests a delicious array of hors d'oeuvres, multiple-course full meals, finger foods, appetizers, desserts, and more – whatever you need. Call our full-service catering company today to get this party started!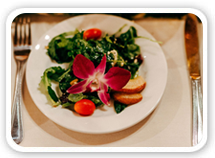 Wedding Receptions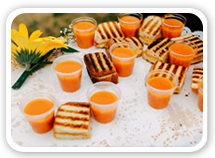 Office Catering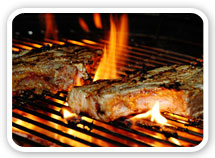 BBQ Catering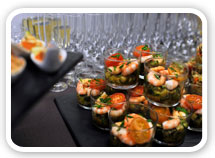 Cocktail Receptions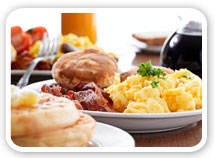 Breakfast & Brunch Catering